Jim and Betsy joined the Road Scholar group for a photo tour of the West. Our trip included natural wonders such as Devil's Tower and man-made marvels such as Mount Rushmore. We photographed the layers of color and spine-shaped peaks of the Badlands, and witnessed the thunder and spectacle of 1,300 head of buffalo as they rumbled past us during one of the last great events in the West, the Custer State Park Annual Buffalo Roundup.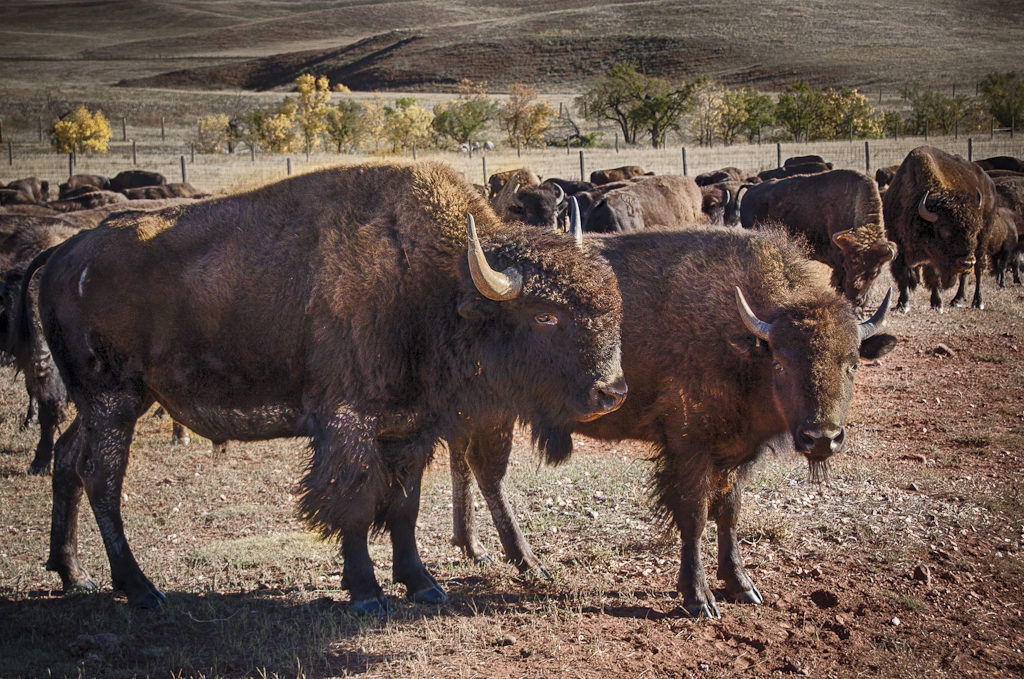 After the tour ended, we rented a car and spent a few more days exploring the scenery and wildlife of the Badlands and the majestic Custer State Park. Here are links to galleries of some of the places we enjoyed:
On to other destinations.