Peaks and valleys of delicately banded colors that shift with the setting sun – this describes the Badlands. Hot, barren and desolate, the Lakota called this area "maco sica", which means 'bad lands". Peaks, gullies, buttes and wide prairies seem to go on forever in this amazing landscape that evokes dread and fascination.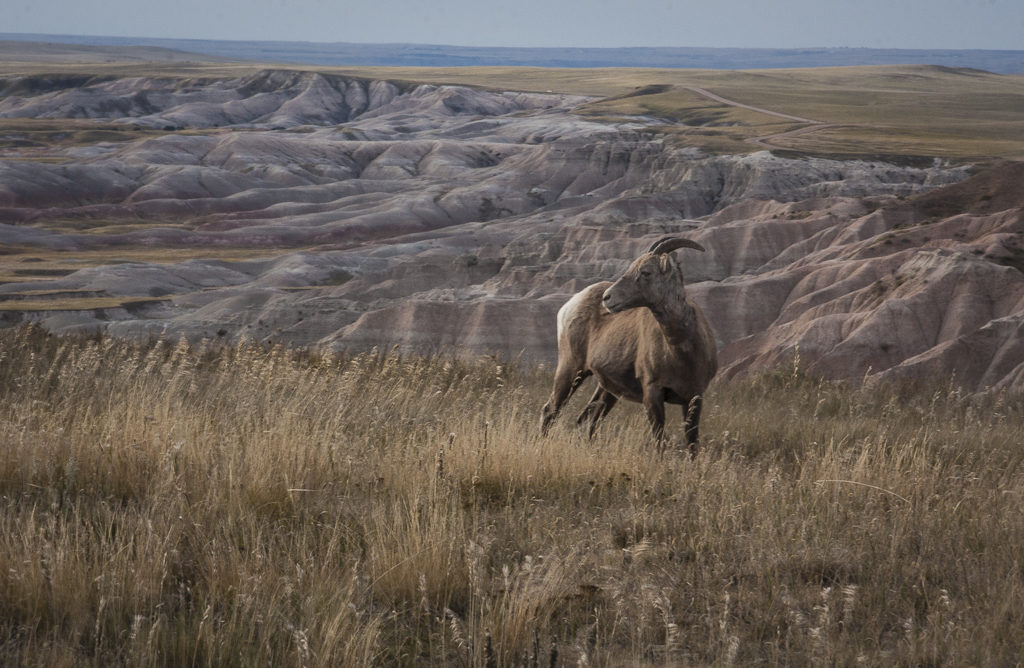 We visited the badlands with our Road Scholar group, and came back again on our own to capture a spectacular sunset. We saw bighorn sheep that were not in the least fazed by our presence. The immense, never-ending landscape of the Badlands evokes hardship, beauty and solitude.
Next stop
Mount Rushmore and Crazy Horse.
Back to South Dakota main page.