Who has ever heard of a Tidal Bore?  Well, Nova Scotia's Shubenacadie River is the only place in the world where one can experience this white-water thrill of rafting on a tidal bore.  The force of the incoming Fundy tide battles against the outflow of the river, forming roller coaster waves up to four meters high.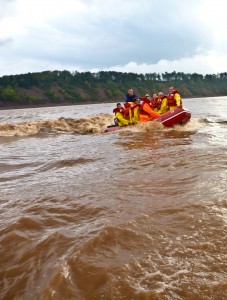 We were outfitted with heavy rainsuits at the lodge that overlooked a wooden deck that displayed about fifty pairs of sneakers "These are from the people that never came back" they announced as they offered us the shoes if we didn't want to get our own muddy.  We proceeded down a wooden staircase to the muddy Shubenacadie River.  We had to glop through deep chocolaty mud to get to our raft.  Due to all the recent rains, the river was high, and therefore we never got the ten-foot wall of water that creates the tidal bore.   Instead, just a disappointing rise in the water level – apparently quite rare to not experience a dramatic tidal bore. Oh well, the so the raft pilots created big waves by driving circles around each other and we had fun getting completely soaked.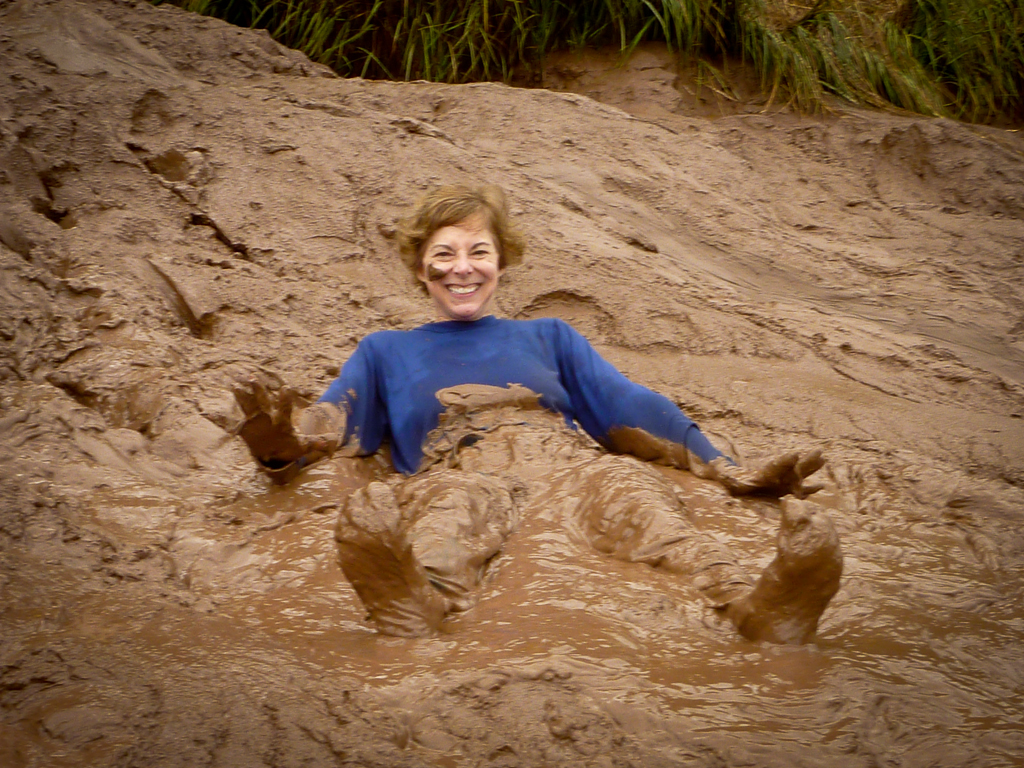 Then, we pulled the rafts over to the muddy banks of the river to take a turn at "mud-sliding".  We all climbed out, glopped our way up the hill of chocolate mud, then slid down down, again and again.  Such muddy fun!!!
On to our last destination, Bay of Fundy
Back to Nova Scotia