History, culture and color awaited us as we visited Old Town Lunenburg.  A world-class fishing and shipbuilding port, the town was founded in 1753 on the site of an earlier Acadian settlement.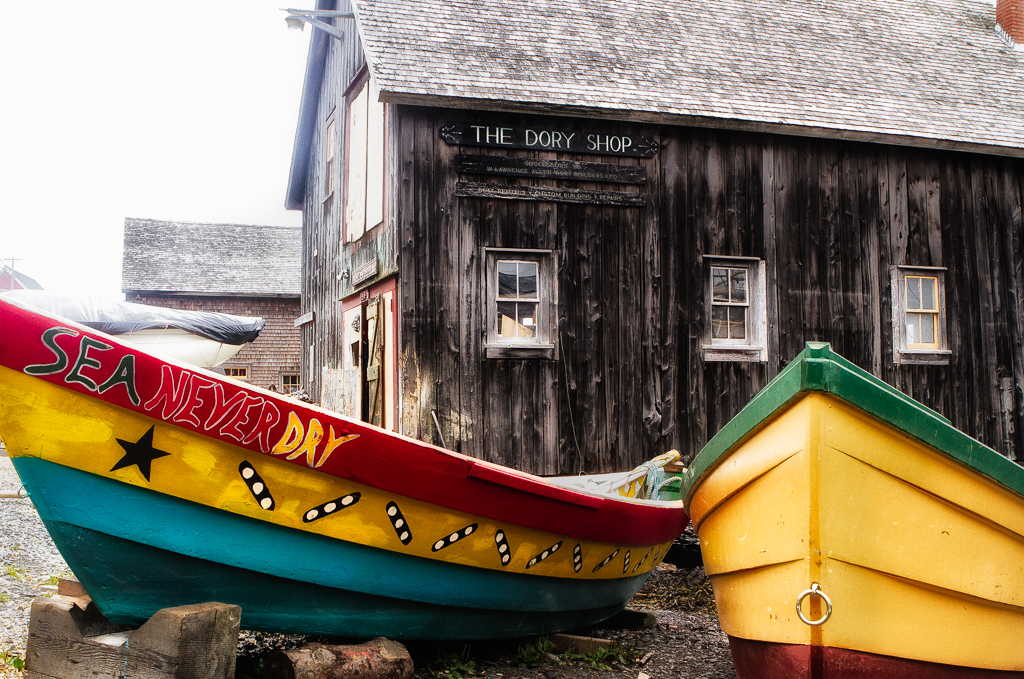 Of course, we had to visit the Dory Shop and see how the mustard-colored dorys were built.  We learned that they are painted mustard-yellow as that color shows up the best in the fog.  And then we stopped at the Iron Works Distillery where whisky is made.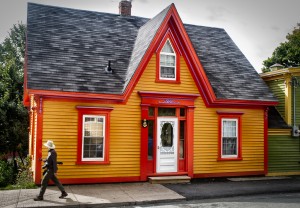 It was very windy as we walked down the narrow streets carrying our tripods.  One passerby asked if were photographing flying buildings.  The bright color combinations on many buildings are relatively new and not historic.  It began about thirty years ago and caught on as more and more buildings repaint with vibrant colors creating a very picturesque town.
The much publicized restoration of the Bluenose II was taking place in Lunenburg.  This remarkable vessel and proud Canadian icon is featured on the Canadian nickel.  The Shipyard was closed to the public as they were getting ready for the relaunch of this magnificent schooner the next week.
On to Peggy's Cove and Halifax
Back to Nova Scotia