We were treated to a private performance by an emerging dance troupe of renowned dancers from Danza Combinatoria. Photographers sat on the floor and clicked away as a group of young dancers entertained us with a variety of modern dances. They then insisted that we join in the fun and had us all dancing with them!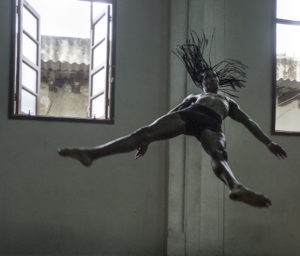 Difficult to photograph such high-speed dancing, along with back-lit window light. But it was fun and we enjoyed the up-close and personal experience watching these amazing artists.
On to Santeria religion and dancing.