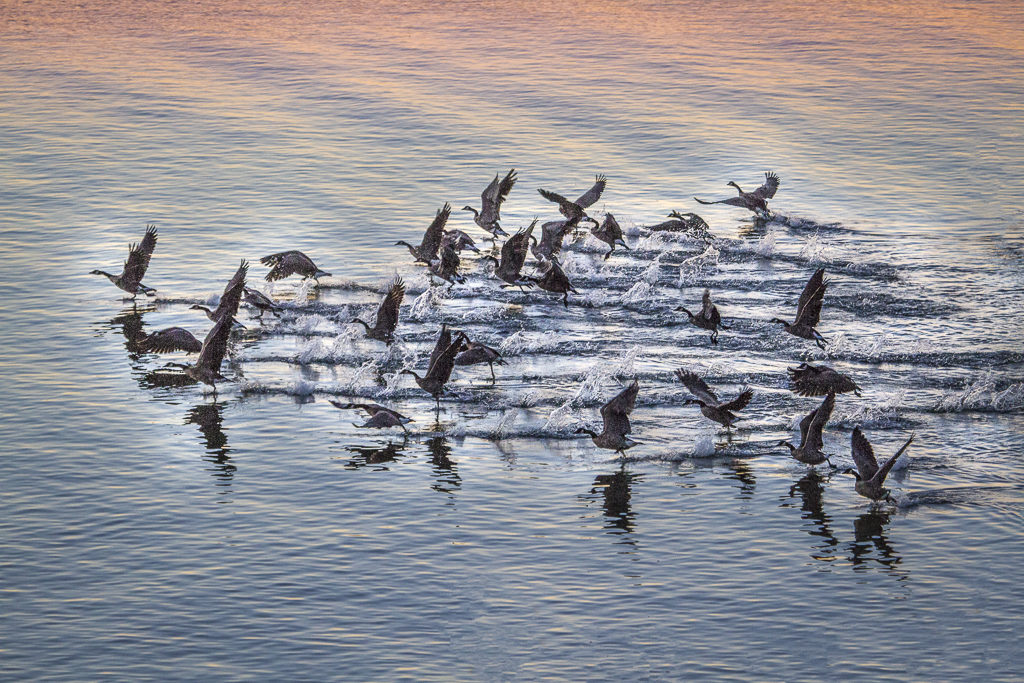 We enjoyed a few days exploring Vancouver Island. After the 1 1/2 hour ferry crossing to Nanaimo, we boarded our luxury bus and soon were at our first stop at Coombs Country Market. Known for its artisinal foods and fresh baked goods, this roadside attraction included a few goats on the roof!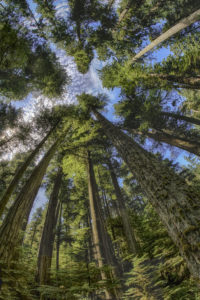 Cathedral Grove in MacMillan Provincial Park is a majestic forest of old-growth cedar and towering Douglas Fir trees, some 800 years old and 250 feet tall.
We were intrigued by the expert rehabilitation efforts underway at the North Island Wildlife Rehabilitation Centre, where we saw eagles, owls, falcons, hawks and ravens that had been injured and brought to the centre for professional help. They even have an after-hours drop-off facility so injured animals can be placed for help at anytime.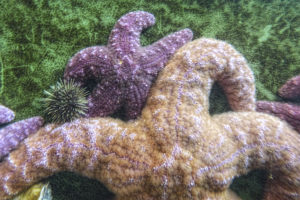 The Deep Bay Marine Field Station is a marine biological research facility operated by Vancouver Island University's Centre for Shellfish Research. Facilities include a seawater tank farm, a laboratory, a demonstration shellfish farm and a combined research facility for shellfish aquaculture, marine ecology and water quality. We enjoyed the cold touch tanks where we could interact with live sea stars, sea cucumbers and crabs.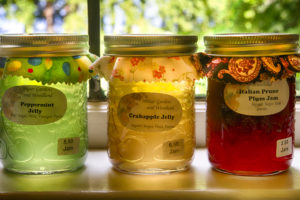 Milner Gardens in Qualicum Beach is an ancient forest and garden oasis by the sea. We experienced the tranquility of 70 acres of unspoiled natural beauty perched on the edge of an oceanside bluff overlooking the Strait of Georgia. Winding pathways through an ancient Douglas fir forest took us to the historic Milner House where we enjoyed a traditional English tea service with scones in the house that was once visited by the Queen of England, and Diana and Charles.
After our exciting excursions to see orcas and grizzlies, we wound down our tour with a stop at the Campbell River Museum during the drive back to Nainamo. The museum was a good place to wrap up our trip and learn more about the history, cultural traditions and unique coastal lifestyles in Vancouver Island. An interactive exhibit showcased the First Nation culture with a mask display as we learned more about the historic Potlatch traditions. Also informative exhibits on history of area, such as fishing and logging, and we learned about the prestigious Tyee Club.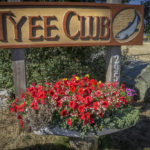 To be a member of this club, one must catch a Chinook Salmon 30 pounds or larger in designated waters in Campbell River, which is not easy to do. Our museum tour guide was a proud member, and hosted us all on an unscheduled visit to the Tyee Clubhouse.
Click on first photo below to enlarge and see caption, then click right arrow on keyboard to scroll through the gallery.
Next stop
Alert Bay and the U'mista Cultural Centre.
Back to British Columbia.
Back to other Destinations.