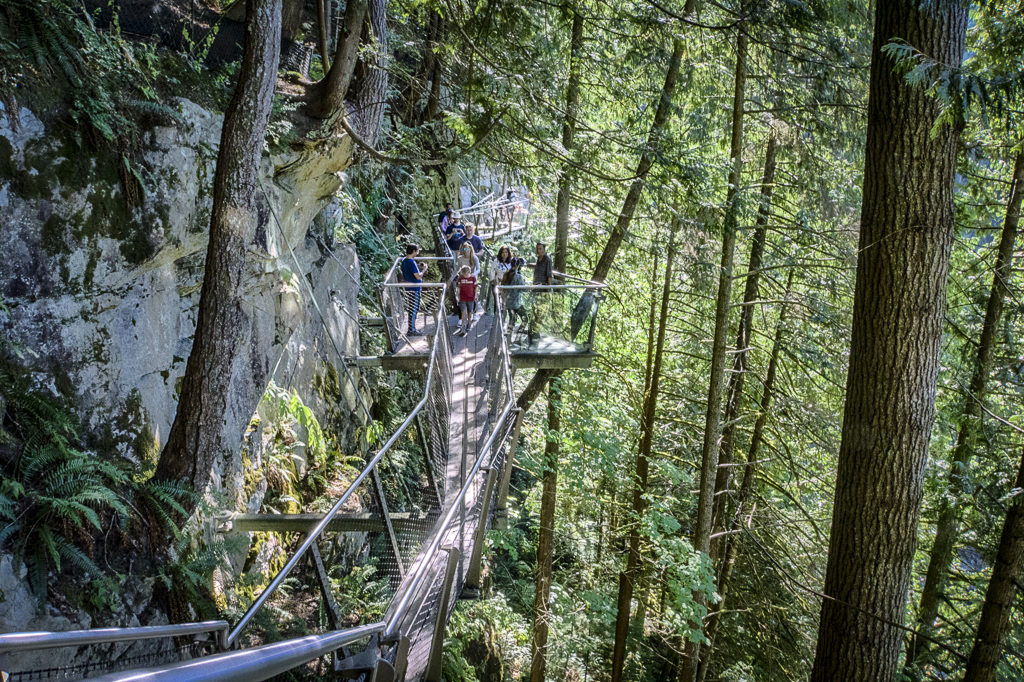 After a ferry ride back to the mainland, we said farewell to our Road Scholar friends and stayed another day in the city of Vancouver.  We hopped on a free shuttle bus to visit Capilano Suspension Bridge Park. We crossed the 450 foot span of the suspension bridge for swaying canyon views. It was great to stroll the rainforest canopy and enjoy the experience from way up inside a thriving coastal rainforest of enormous Douglas fir trees. A cliffwalk took us beyond the cliff face far above the Capilano River Canyon.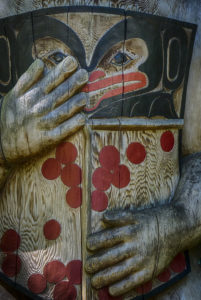 We also experienced the grove of totem poles carved by First Nations artists over the past 90 years. Later we enjoyed an alfresco meal and the local brew at the Steamworks Brewing Company in downtown Vancouver, right near the site of the 2010 Olympic Cauldron.
Click on first photo below to enlarge, then click right arrow on keyboard to scroll through the gallery.
Back to British Columbia.
Go to other Destinations.