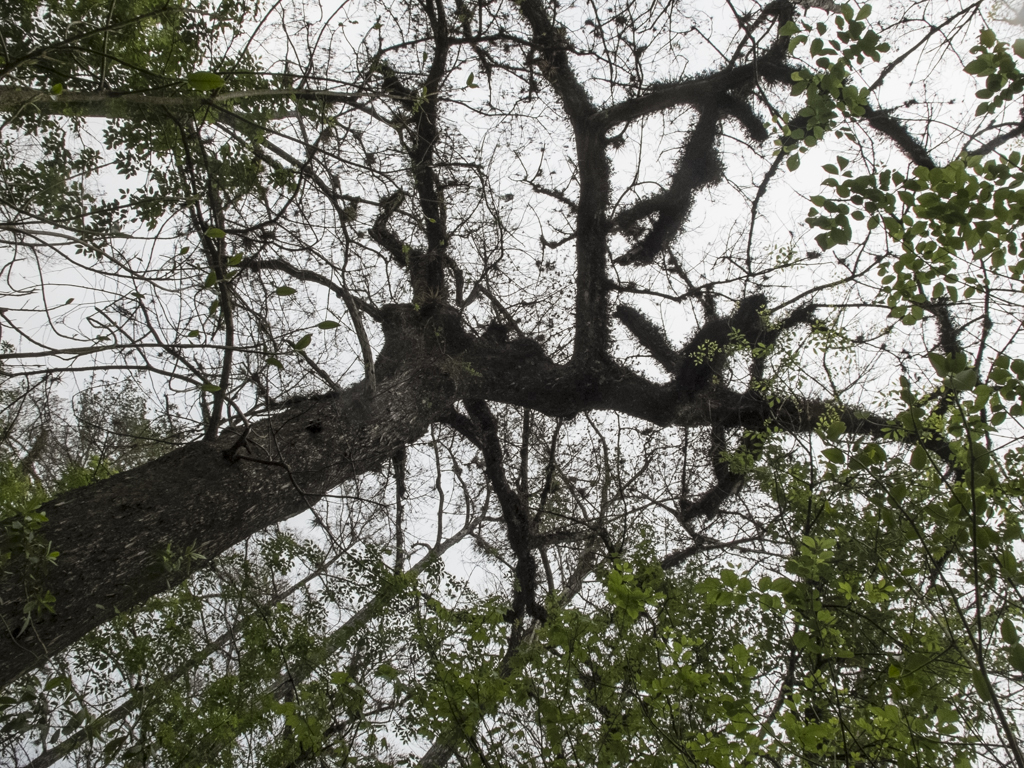 Corkscrew Swamp Sanctuary is a place like no other.  A 2.25 mile boardwalk serpentines through an ancient cypress forest.  The massive trees tower over the swamp,  decorated with Spanish moss swaying in the breeze. Some are more than 500 years old.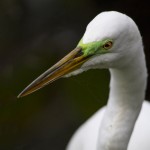 What a treat to spot a Barred Owl perched atop one of these majestic and haunting trees. We enjoyed photographing the birds with our "big boy" 400 MM lenses rented just for this trip.  A Naturalist became quite excited when Jim pointed out the green markings on a great egret.  She explained that the males develop the bright green mask only during breeding season.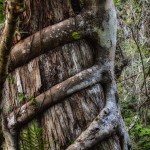 And we saw the fascinating "Strangler Fig" tree that wraps around another tree and eventually kills it by blocking the host's tree ability to get sunlight.  Of course there were many beautiful and unusual birds, alligators, swamp lilies and orchids…. a wondrous place!
Corkscrew Swamp Sanctuary is located in Naples, Florida. www.corkscrew.audubon.org
Next stop at J.N. Ding Darling Wildlife Refuge
Back to Southern Florida