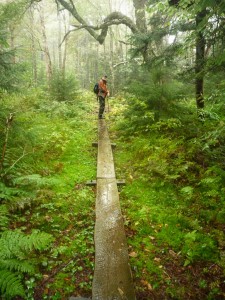 The rain continued as we made our way to Advocate Harbour.  We stopped at Five Islands Lighthouse and Five islands Provincial Park which is where were scheduled to camp that night. We bailed out from our plan to camp and opted instead to stay at Driftwood Park Cottages.  When we called there was just one cottage left and we were happy to stay in a dry place.  The cottage was wonderful with two floors and a full kitchen and living room with a fireplace, and it was right next to the beautiful harbour.  The rain finally let up and we went for a wonderful walk on the driftwood covered beach.
We awoke to more rain and found out that our kayak trip was cancelled due to the weather.  So we put on our rain suits and went on a forest hike along the cliffs over the harbour.  We then descended down to the harbour and walked along the beach.  Dinner at our cottage, then we set up our chairs on the beach and enjoyed the sunset with a glass of wine and a beer.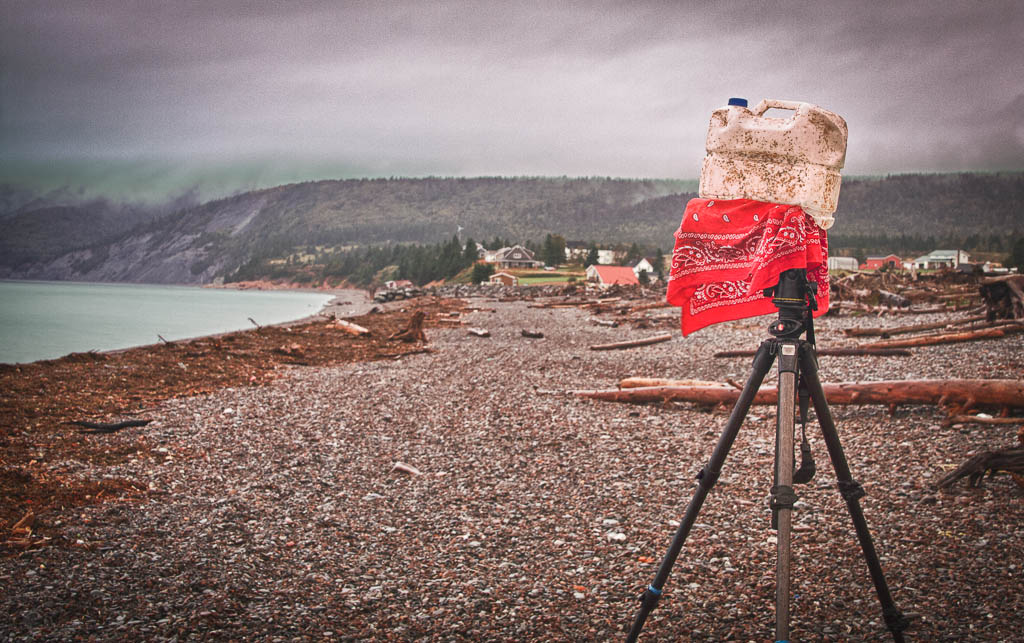 Jim creatively constructed a rain-protection system for his camera.
On to Cape Breton Island
Back to Nova Scotia