The drive from Flagstaff to Page was fantastic. We traveled though beautiful forests of towering snow-dusted pines. We were fascinated by the unusual terrain at Sunset Crater Volcano National Monument. The volcano erupted around AD 1085 producing a blanket of ash that covered more than 800 square miles. The recent snows contrasted with the black ash and formed surreal striped patterns.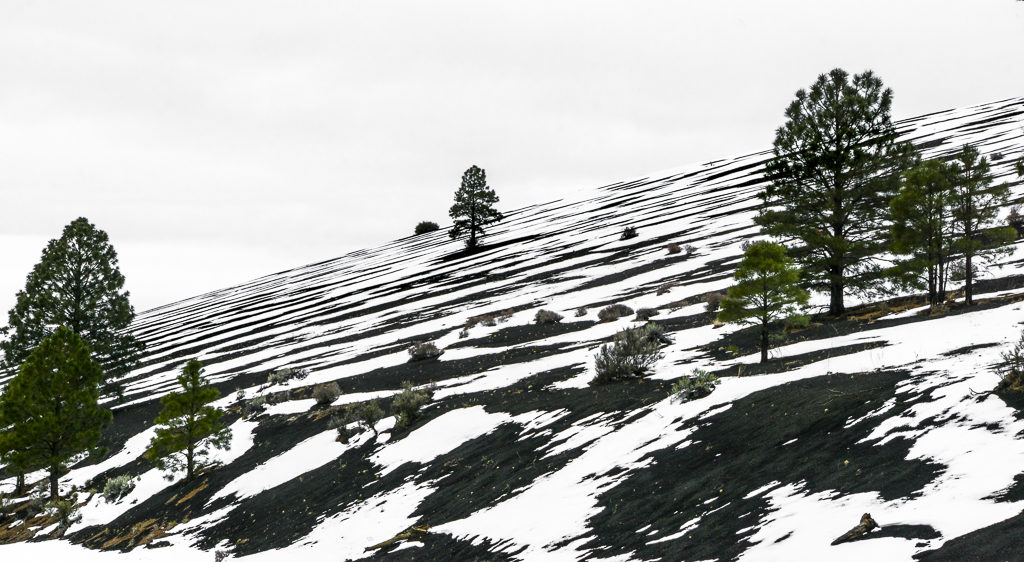 A scenic loop road connects Sunset Crater with Wupatki National Monument, passing through Ponderosa pine forests, open meadows and grasslands, and providing views of the Painted Desert. We explored the Wukoki Pueblo ruins built on a sandstone outcrop, and gazed out an 800 year old pueblo window.
We experienced the canyon and cliff dwellings of Walnut Canyon while hiking on an ancient path of narrow ledges and rocky slopes. Walnut Canyon National Monument features dwellings sheltered by overhanging cliffs. This vertical cliff-side village dates back 800 years.
We walked across Navajo Bridge and enjoyed views of the colorful sandstone of Vermilion Cliffs as we wound our way to Page.
On to
Antelope Canyon
.