Living near beautiful Valley Forge National Historic Park gives us the opportunity to visit often, and during all seasons.  In addition to the fascinating history of Valley Forge, it is also a wonderful place for hiking, biking, kite-flying and photographing.
Winter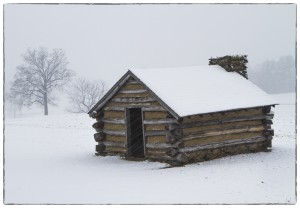 Winter at Valley Forge can be breathtaking, with snow covered rolling hills and beautiful trees.  So much of Valley Forge's history took place during the cold winter months, and volunteers reenact the soldier's hardships near the many reconstructed huts made of logs and mud. The sloping hills also provide a great place for sledding!
Spring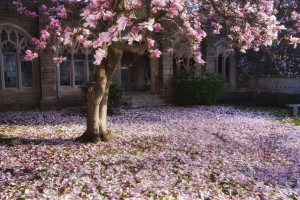 Hundreds of dogwood trees and purple-budded redbuds blossom in the spring, accenting the park with, purple and white flowers.  A beautiful magnolia accents the chapel at Valley Forge.  And thousands of bluebells carpet the path that meanders along the Schuylkill River at the Pawlings Road area.
Summer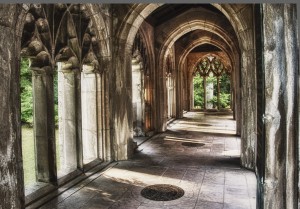 Joggers, cyclists, and picnickers fill the park in the summer. Carillon concerts take place every Wednesday night during July and August, and many people spread a blanket out under a tree to listen to the bells as the daylight dims and the fireflies light up.
Autumn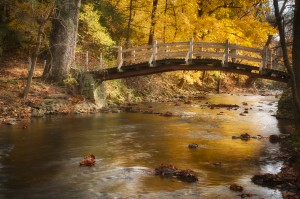 The trees at Valley Forge are beautiful all year-round, but the autumn colors make them spectacular in the fall.  We had a few special photo opportunities as a Park Ranger arranged for some local photographers to have access to the Library building.  And the we met with the carillonneur who took us up on the rooftop of the Carillon, providing fantastic views of the park.