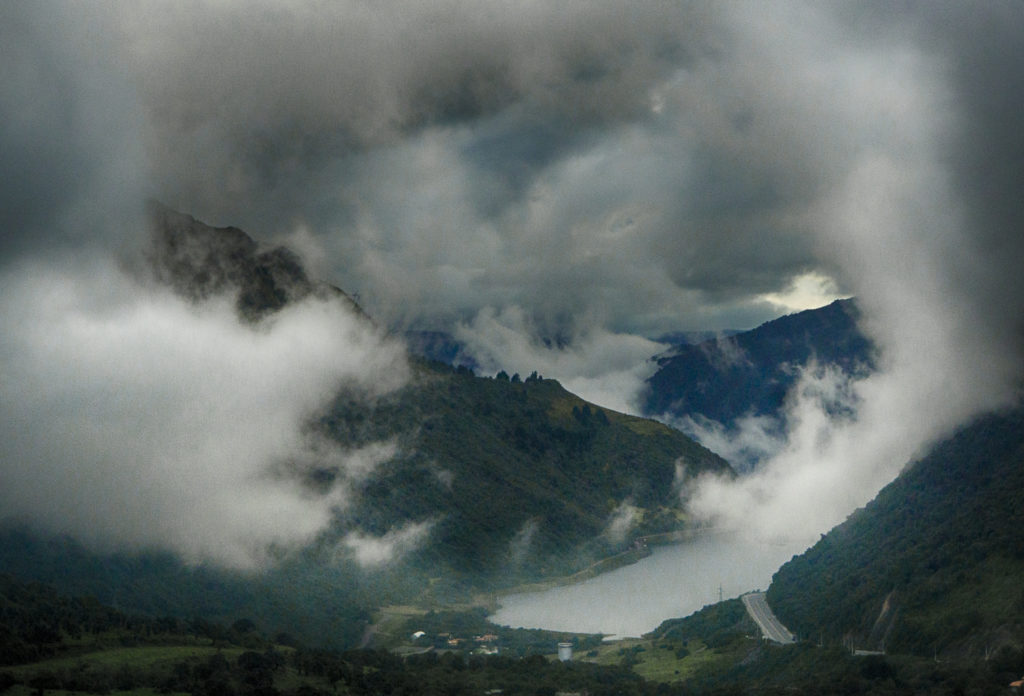 Another excursion into the countryside of Ecuador took us to the cloud forest. We had half a day before our flight and our guide Francisco was very friendly and filled us in about the local climate, natural wonders and customs of the people.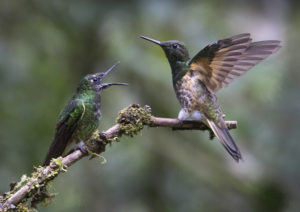 Guango Lodge, located near the paramo and hot springs of Papallacta, is a paradise for hummingbird lovers and photographers. Seeing 14 species of hummingbirds within an hour is not uncommon, and we were happy to see many colorful birds including the Sword-billed hummingbird with it's unique, long bill. We hiked on a beautiful trail in a beautiful setting surrounded by forest-covered mountains. We enjoyed a cup of tea in the small, cozy lodge.
We drove through spectacular scenery in the valleys covered by the cloud forest of the Andean slopes. Here are a few images – for best viewing, click on first photo below to enlarge, then click right arrow on keyboard to scroll through the gallery.
On to Sacha Lodge in the Amazon Rainforest
back to Ecuador page