Jim and Betsy Wilson share a passion for the outdoors and a love of photography. Whether it is a walk around the neighborhood, or a trip to Iceland, they are fascinated with the amount of beauty and interesting surprises that surround us all – you just need to take a look. And the challenge of capturing those special moments with photos provides them a fun way to share their experiences with others.
After an extensive career as Publisher of community websites and community newspapers, Betsy is studying photography and is enjoying creating this blog and website. She was honored as "Photographer of the Year" of the Chester County Camera Club in 2014, and she served as president of the CCCC for two years starting in 2014. Click here to see some of her award-winning photos. More images can be found on her Flickr page and on Pixoto.
Jim has been studying photography for several years. In addition to photography, he continues his passion of restoring and paddling wooden canoes, and currently serves as the Vice-President of the Delaware Valley Chapter of the Wooden Canoe Heritage Association. Click here to see some of his award-winning photos.You can see much of his work posted on his photo blog. He also has a gallery of photos on Flickr.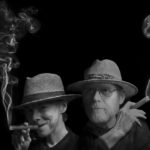 Jim and Betsy have been commissioned to write a few articles for canoeing trade journals, including an article on "Heritage Canoe Heaven" on the Canoeroots Magazine website from July, 2014. They also had an article published "Tips on Creating Memorable Canoeing Photographs" that appeared in the April 2015 issue of Wooden Canoe. They also serve as editors of the annual Wooden Canoe Calendar for the WCHA.
Jim and Betsy have given presentations to camera clubs and conducted workshops on indoor photo creativity. They presented "Creating Memorable Canoe Photographs" at the Wooden Canoe Heritage Assembly in the Adirondacks in 2017. A link to that presentation is here.
Betsy presented "Capturing Motion in Photography" to the Chester County Camera Club in October, 2017. Click here to view her presentation. A full list of presentations is below.
Presentations and Speaking Appearances