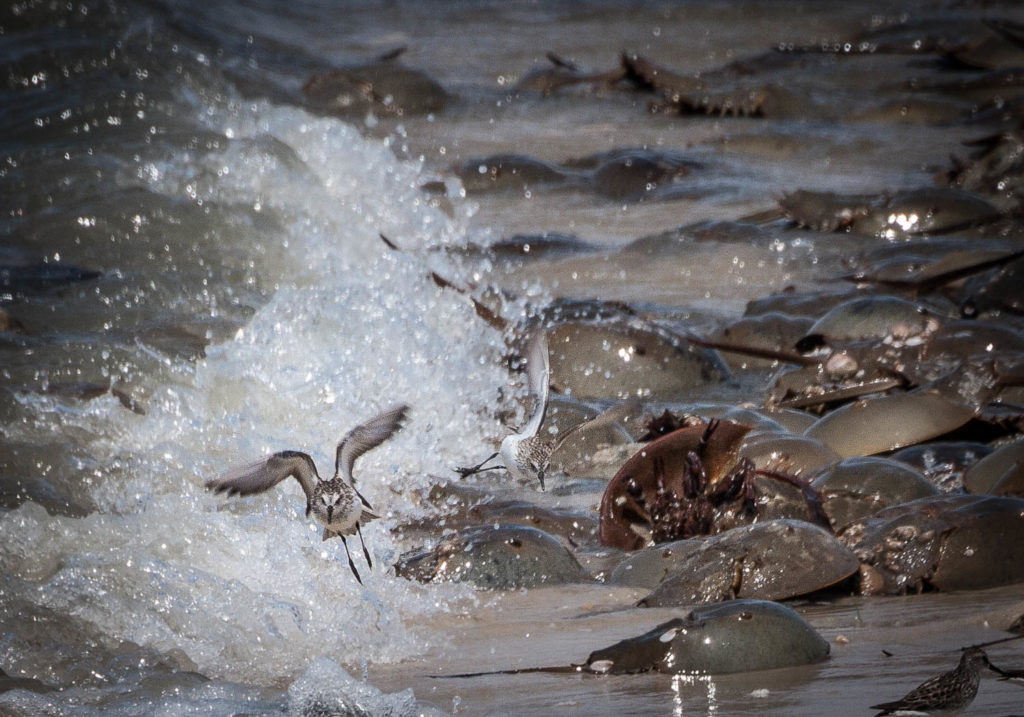 One of the world's oldest natural phenomena takes place in Cape May, New Jersey every spring. During full and new moons and high tides in May and June, hundreds of thousands of horseshoe crabs converge on the Delaware Bay to breed. During this massive, annual orgy, a female horseshoe crab will lay as many as 90,000 eggs. It is estimated that only 10 of those 90,000 will survive to adulthood. Before they get a chance to hatch, fish, sea turtles, and birds feast on the eggs. We enjoyed watching the frenzy of shorebirds swarm descend down to the smorgasbord left by hundreds of horseshoe crabs.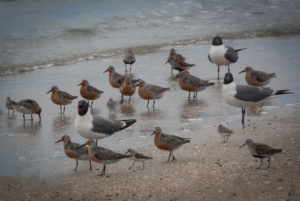 One of the species of birds that rely on the horseshoe crab eggs for their survival is the Red Knot. It makes one of the longest yearly migrations of any bird, traveling 9,300 miles from its Arctic breeding grounds to the southern tip of South America. For this killer commute and incredible voyage, Red Knots need fuel, and a lot of it. Delaware Bay is a critical stopover point during spring migration; the birds refuel by eating the eggs laid by these crabs.
The Red Knot population has taken a nosedive over the past two decades, with a reduction of birds stopping in Delaware Bay from 100,000 to 13,000. Emerging challenges like climate change and coastal development, coupled with the historic impacts of horseshoe crab over-harvesting, have resulted in this serious population decline.