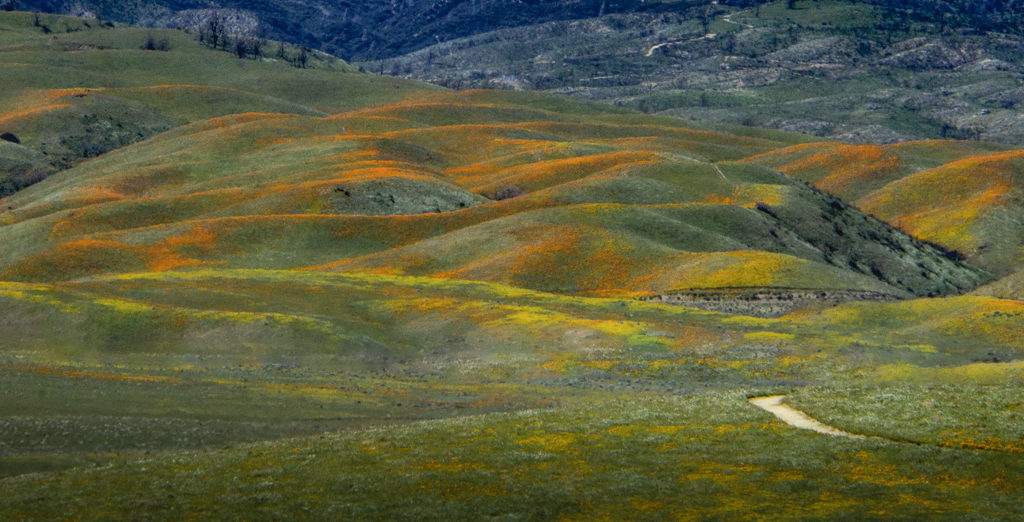 The hills in Antelope Valley, California explode with a kaleidoscope of color each spring, and this year has an especially spectacular display due to the heavy winter snowfall after years of drought.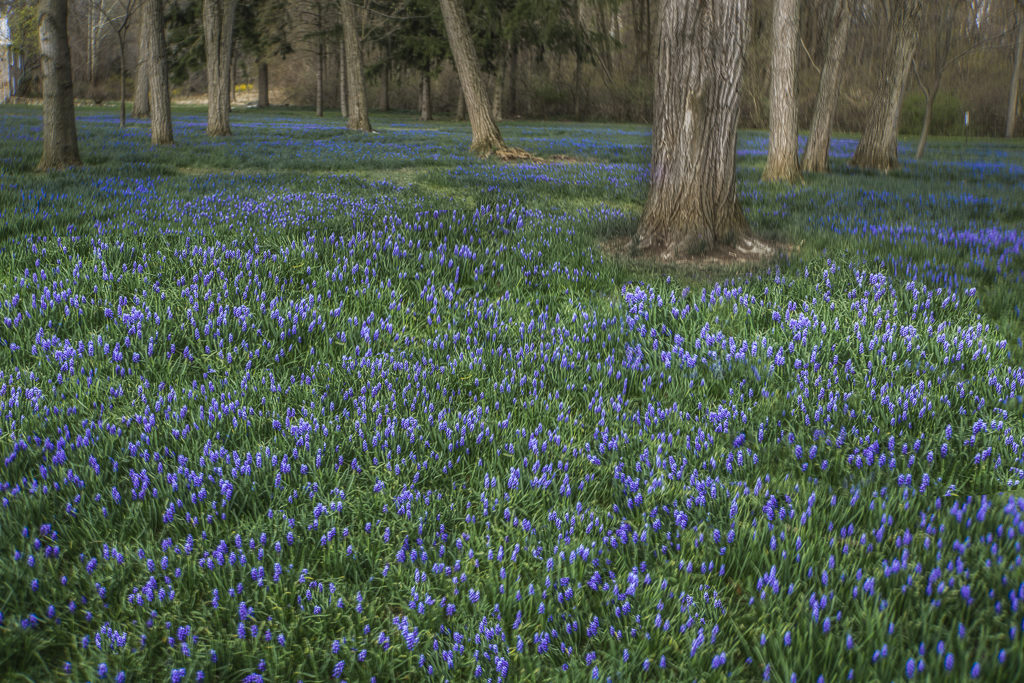 Closer to home a fairy tale setting appears each spring at Lock Ridge Park in Alburtis, Pennsylvania. Hundreds of thousands of grape hyacinths create a blue carpet near the remnants of the Lock Ridge Iron Works, an iron mill that operated from 1868 to 1921.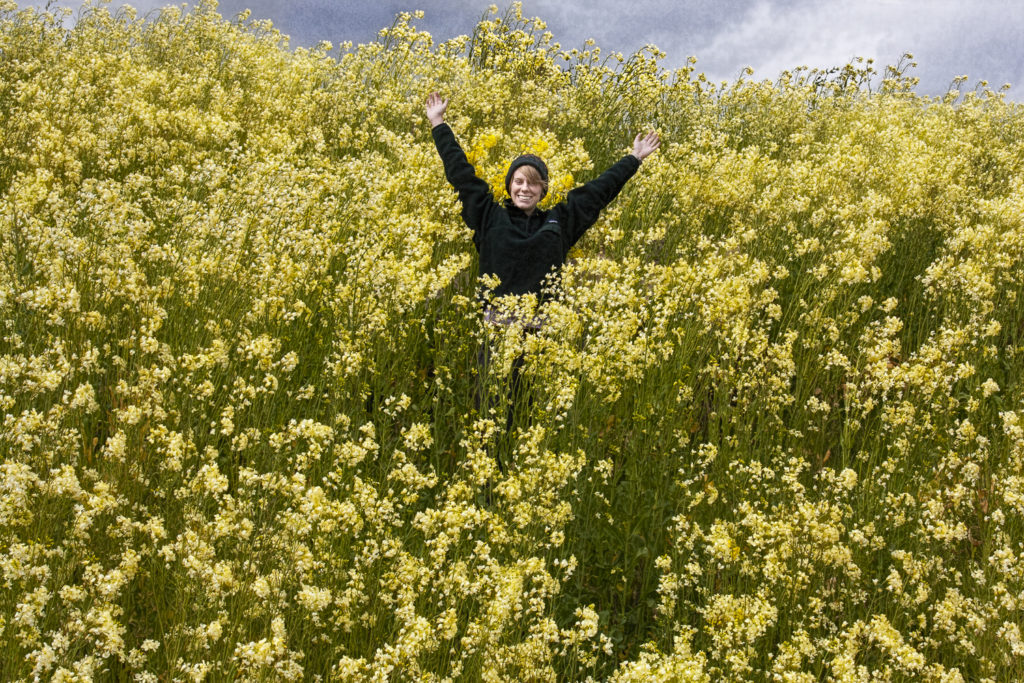 Our daughter Alex enjoyed the summer blooms in Iceland in 2011.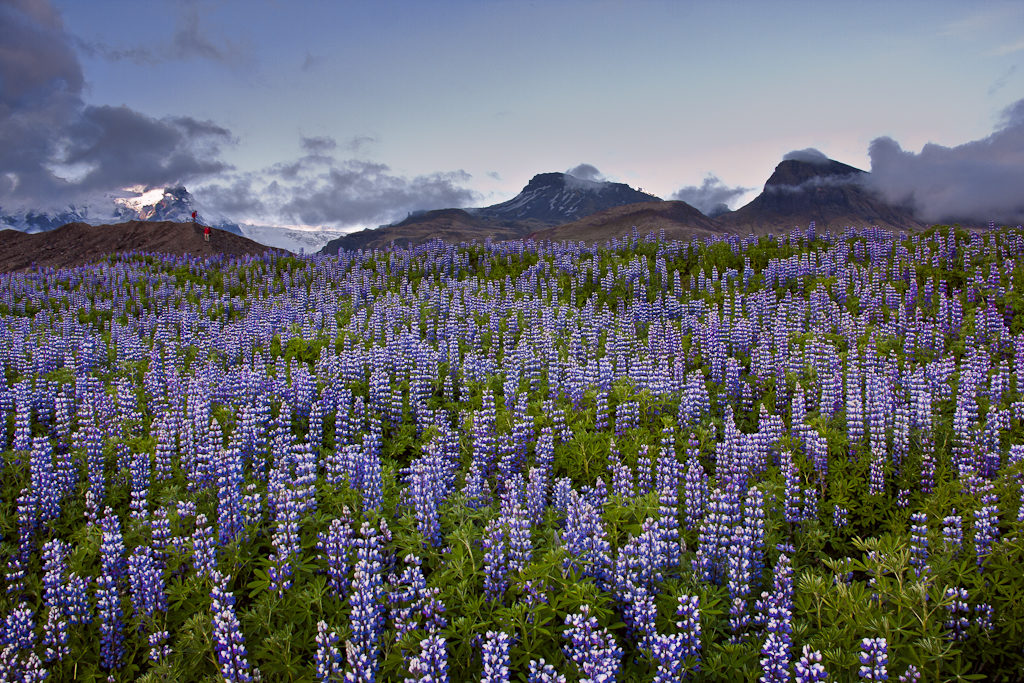 And another from Iceland. This was the view from behind our hotel. You can see a couple of hikers ascending the hill on the left. The beautiful lupine seemed to go on forever.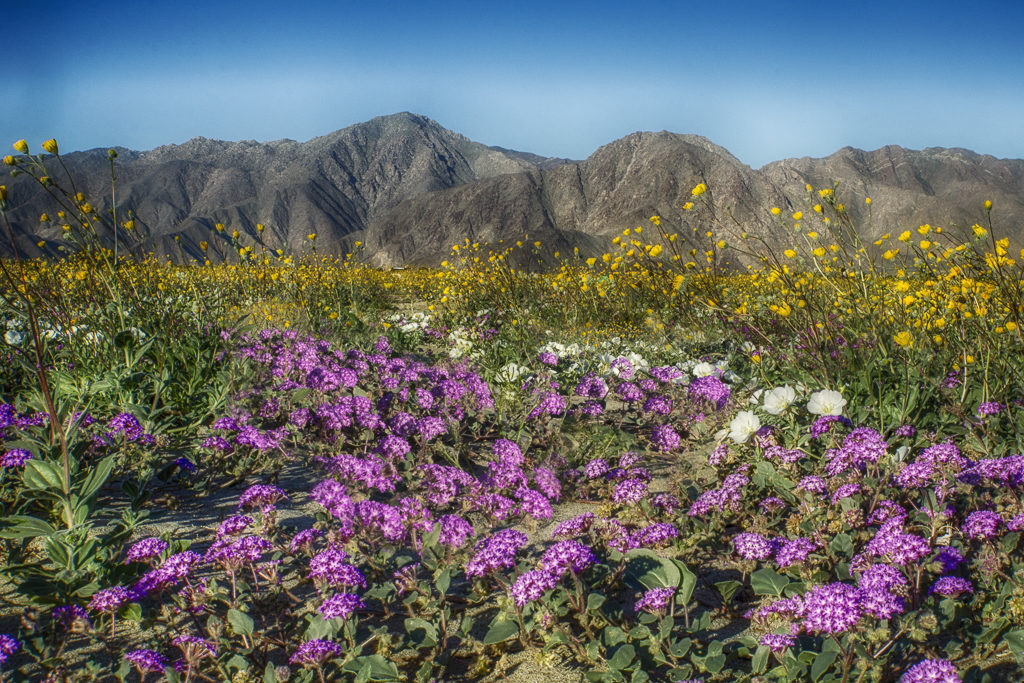 Another beautiful wildflower bloom in California was from the desert in Borrega Springs. We visited this spot early one morning with my brother Jere to capture this image. A short time later, we locked ourselves out of our rental car in the middle of a barren desert in Galetta Meadows. (Jim and Jere did it!). Of course our water, sunscreen and hats were locked in the car and the desert sun was scorching. Triple A came to the rescue. Even though the closest town was about 45 minutes away, they arrived within the hour and broke into the car in no time.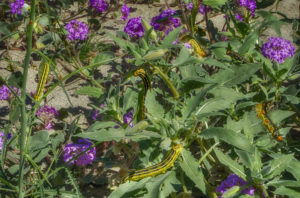 We went back to the wildflower bloom later in the day. The flowers were covered with very hungry caterpillars and the flowers began to disappear before our eyes.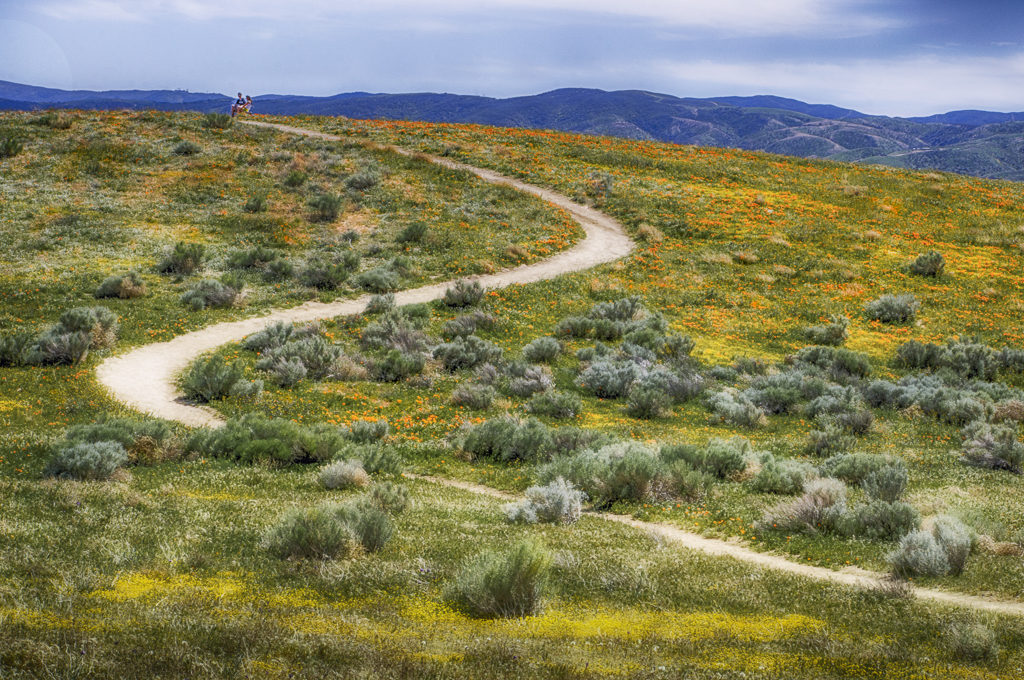 Back in Antelope Valley California, serene pathways wind among the poppies, which are interspersed with yellow and purple flowers.
And here i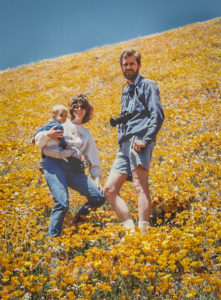 s a flashback to the first time we visited the poppies in Antelope Valley with our first-born who was only one at the time. It was only after we hiked the hillside through the flowers that we learned the fields were filled with rattlesnakes.
We stayed on the open trails after that. We did encounter a rattler and slowly walked around it to continue on the trail.
Here is a gallery of Fields of Flowers that includes the images above along with a few more.